Click here to book your place:
If you need to cancel or change your reservation, please alert the organisers as soon as possible to reallocate your reservation!
We kindly ask for cancellation notice at the latest 24 hours before the event. The reservation is valid until 10 minutes before showtime. Please come early!
We take spam seriously: We will NOT send you anything else other than a reminder of your reservation on the day of the event!
Alternatively, you can make a reservation by phone at (+30) 6943 642039 [11:00 - 14:00, plus 18:00 - 20:00 on event days]

(*) Required field
Javascript must be enabled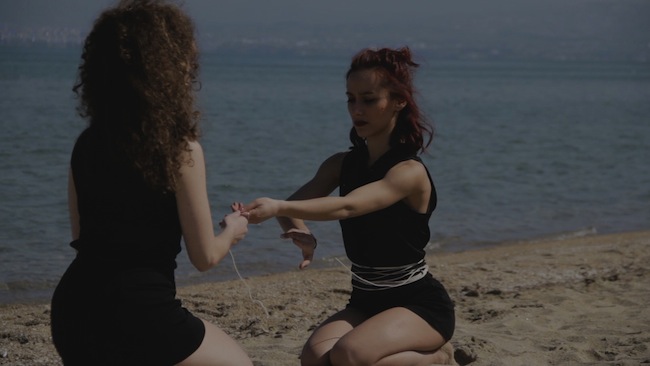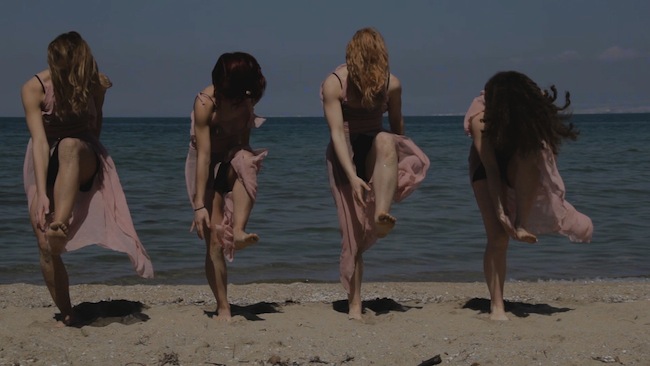 Vortex
by M. Garefi, M. Symeonidou
Vitruvian Thing, Ptolemaeon 29A, 4th floor, 54630, Thessaloniki
Vortex. Eternal and continuous swirling. It is about your inescapeable inprisonment to the commands of destiny or a delusion of freedom? Your entire life's thread wraps and defines you until the moment of freedom. Then, you are the one and the only creator of your deeds. Are you ready to come in terms with the results of your decisions? The decisions that resembling to mythological monsters swirl around you in a perpetual dance.

Just before the completion of an important part of their studies that might lead them to separate ways, Maria Garefi, Olia Mitsiou, Margarita Symeonidou and Katerina Taitzoglou decide to introduce themselves to the audience of Thessaloniki as independent creators. Their cooperation started during their studies in Andromachi Kafantari's professional dance school. With common experience in the field but above all common vision they decide to go public and present their work. With power of will they managed to overcome the "vortex" and fullfill their expectations by signing the final presentation of their choreography.

Choreography 1 - "M&M":
This choreography was created due to cooperation. Fate is the main subject. It is possible to accept your weakness in comparison to the power of destiny? Do you realise that you are bound to the commands of fate or do you choose to live in the delusion of freedom? Freedom is an illusion. You won't desire things that you unable to have. Your life's thread wraps and defines you while enslaving. Until you reach freedom. Then your oppressor becomes your prey and he can be burnt in the fire of your soul.

Choreography 2 - "Pandora's Box":
The archetypal mother figure of all women but also the principal cause of human suffering. A naive, foolish even deliberate act released and spread all evil to humanity. A careless action that led to such dramatic consequences. Pandora incarnates yourself. You are the one and only creator of your deeds. The decisions are yours, divotal and the results are cruel and unchangeable. Like mythological monsters swirl around you in a perpetual dance and dray your inner self through time that spins endlessly and destructively. Hope faded. It escaped.
Αdmittance by unspecified contribution policy
At Vitruvian Thing, we acknowledge the difficult financial circumstances of this period. So, unless otherwise noted, admittance to the events we host entails an unspecified amount: you decide how much the ticket should be and, in doing so, you are supporting the artists and helping Die Wolke keep the venue running. At the entrance, we issue donation coupons to acknowledge your contribution, equivalent to receipts, as required by law.

So, upon arrival at Vitruvian Thing and checking in at the welcome desk, you can choose your own price of admission: literally as much as you think is just right for you. You receive your coupon, and enjoy the show.