Click here to book your place:
If you need to cancel or change your reservation, please alert the organisers as soon as possible to reallocate your reservation!
We kindly ask for cancellation notice at the latest 24 hours before the event. The reservation is valid until 10 minutes before showtime. Please come early!
We take spam seriously: We will NOT send you anything else other than a reminder of your reservation on the day of the event!
Alternatively, you can make a reservation by phone at (+30) 6943 642039 [11:00 - 14:00, plus 18:00 - 20:00 on event days]

(*) Required field
Javascript must be enabled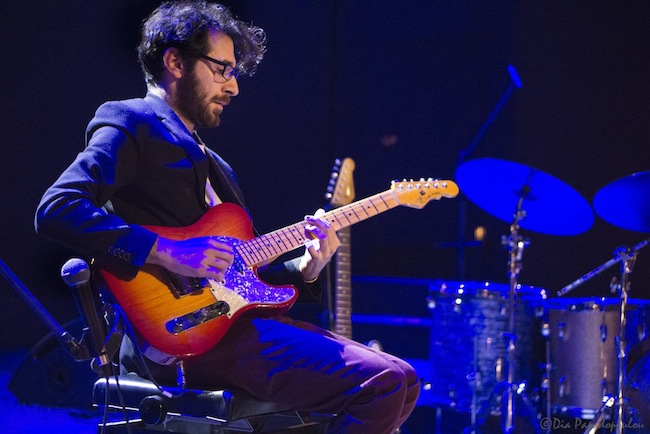 Alex Dante
Chopin's Nocturnes electric
Vitruvian Thing, Ptolemaeon 29A, 4th floor, 54630, Thessaloniki
Alex Dante is a Solo guitar project by Alexandros Dandoulakis.

His concept is to transfer the great piano works by Frederic Chopin"Nocturnes" to the electric guitar. Inspired by the great solo works from Joe Pass and Wes Montgomery, to Pat Metheny, Bill Frisell and Kurt Rosenwinkel, Alex Dante approaches the classic "Nocturnes" in a personal and unique playing.

The using of an electric guitar and special guitar effects gives a new colour to Chopin's music and reminds jazz chord soloing, describes rock moments and creates a great musical bridge from classical music to the modern music of now.

Facebook
Instagram
Αdmittance by unspecified contribution policy
At Vitruvian Thing, we acknowledge the difficult financial circumstances of this period. So, unless otherwise noted, admittance to the events we host entails an unspecified amount: you decide how much the ticket should be and, in doing so, you are supporting the artists and helping Die Wolke keep the venue running. At the entrance, we issue donation coupons to acknowledge your contribution, equivalent to receipts, as required by law.

So, upon arrival at Vitruvian Thing and checking in at the welcome desk, you can choose your own price of admission: literally as much as you think is just right for you. You receive your coupon, and enjoy the show.